I'll admit it, I have one of the biggest collections of Deth Killers t-shirts this side of the Mississippi. Maybe the other side too, just didn't sound as good. I still say they were one of the best t-shirt lines since I've been wearing t-shirts, and I've been wearing t-shirts for as long as I can remember. They were only around for a couple years, and a few seasons. I remember when I first saw their collection at Barney's, I also remember when I saw the price tag. It was at the beginning of the whole $100 t-shirt craze we all saw a few years back. I stood there, trying to figure out how in the hell an over-dyed Hanes, one-color printed t-shirt with holes in it could cost so damn much...then I bought it. Yeah, I know.

I got a few pieces from their line over the next year or so, then nothing. Rumors of a split, death, murder, kid-napping even, but nothing solid, just an empty website. I spent the next couple years checking eBay every so often looking for dead stock tees. They usually went for some substantial cash, but every once in a while, I would score them for 30 or so dollars.

Long story not as long, I heard they were re-launching. Once again, the label was surrounded by rumors. Limited editions, Japan only distro, and some others I can't even mention, but no cold hard facts. I even emailed the "info" address on the website, only to get NO response (sweet, thanks DK... I BURNED YOUR SHIRTS!!!!). Well, it's done, the new line is up, at least some of it. DES KIRAZ (which is hilarious) is going to be a limited edition run of futuristic, all-over, Megadeth reminiscent t-shirts.

"It all started with Monica Lewinsky". Inspired by the "true" story of the Deth Killers MC living in an alternate universe where they fight for turf over "Russian Monsters", and with titles such as "The Battle Of Yankee Stadium" and "The Macho Ice Storm Of 2013", the line reads more like a graphic novel than an article of clothing.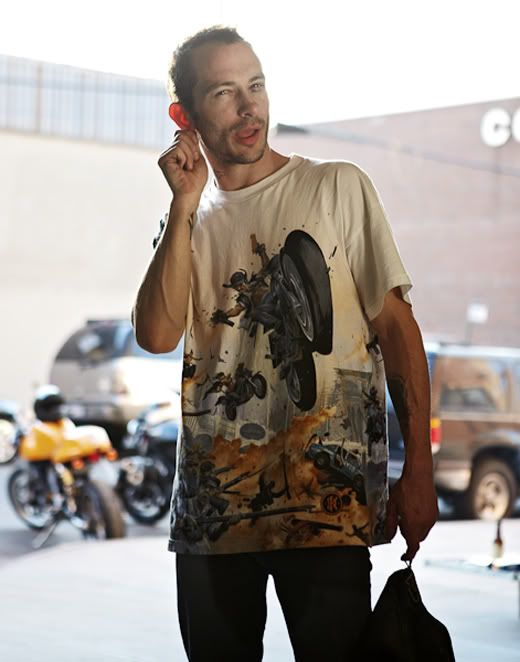 At first glance, WHAT THE HELL HAVE THEY DONE?!? At second glance... best thing I've seen on the internet since... since... well... something good. I'll go ahead and say it, I wouldn't wear them, EVER. But, you have to give respect where respect is due. These are from another world (no pun intended, well, okay, it was). Deth Killers is responsible, whether you hate them for it or love them, for an entire aesthetic ripped off even today. If you look at their line from 03, it's hard to not notice the template that brands are still using. Maybe they're on to something? Not for me...but hey, looks like something we're going to see more of very soon. Thoughts? Concerns? Respect? If you don't believe me on the whole "best thing on the internet"... read the story of Des Kiraz.
DETH KILLERS/DES KIRAZ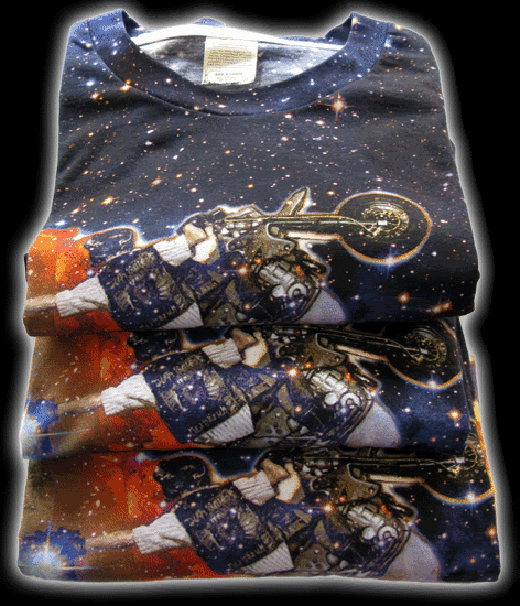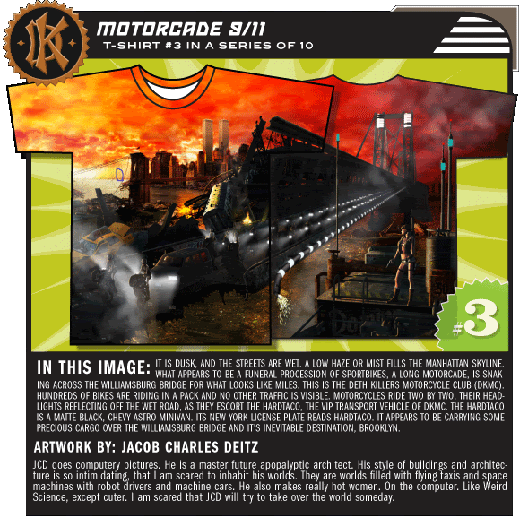 "Old School" DETH KILLERS...