Remember stacking these up your wrist four or five deep? As if the number of Swatches on your arm directly translated into street cred? I remember being on the playground and seeing a sixth grader (the way older kids) at the top of the jungle gym. He had a Tony Hawk-esqe, asymmetrical haircut and rainbow-mirrored plastic glasses with mismatched colored arms... oh yeah, and like five Swatches on his wrist. He was my hero.

Even though I was only seven, I remember begging for a year so I could get one for Christmas. It was striped. And it was tubular. I never quite got to the level of multiples, but my sister did have the giant one on her wall until high school. I still have an X-Watch I found at an Earth Crisis show, and after this post, might have to fish around eBay to score another one... or five.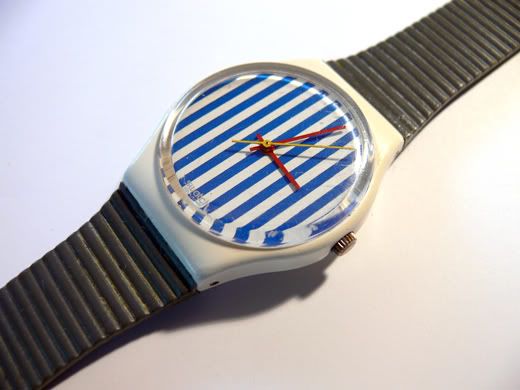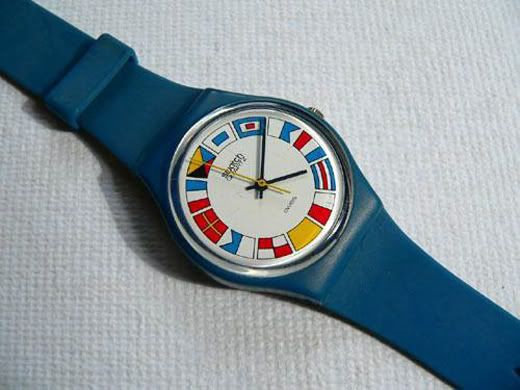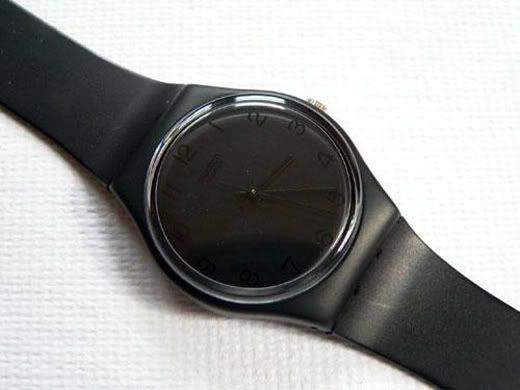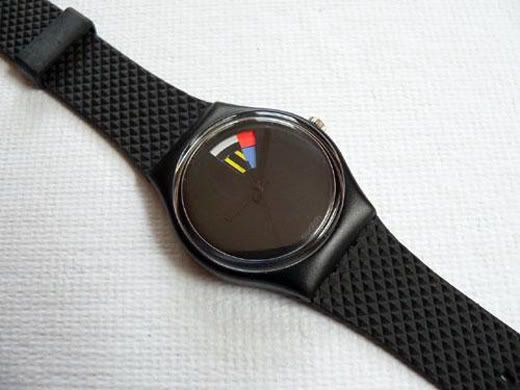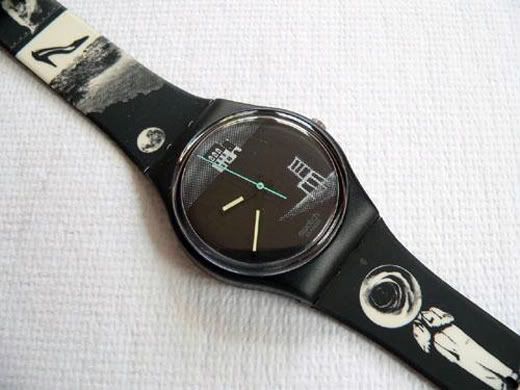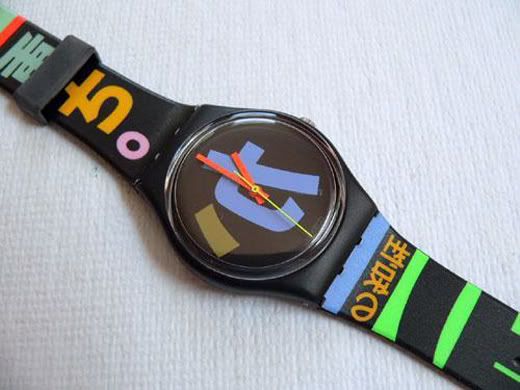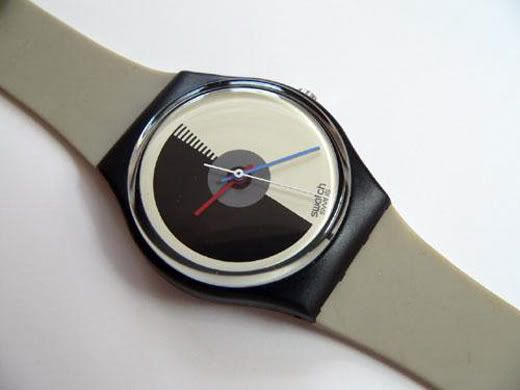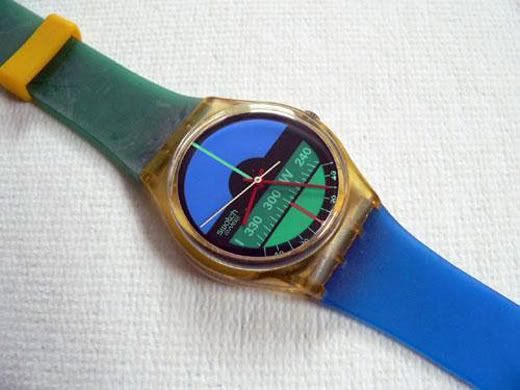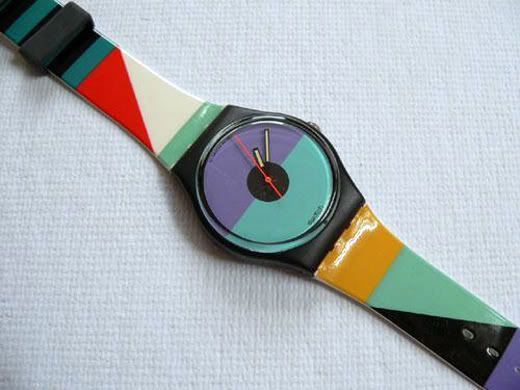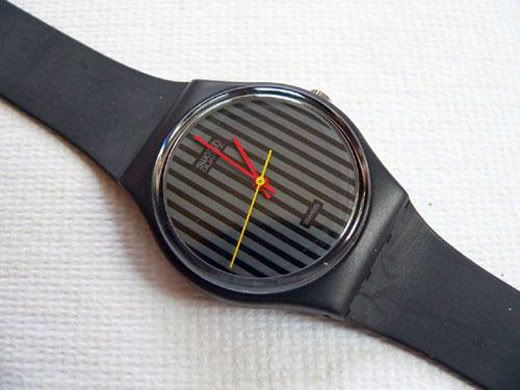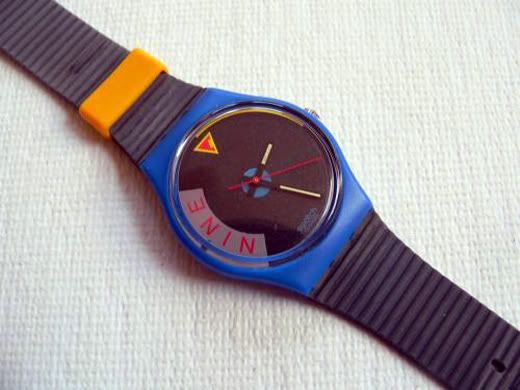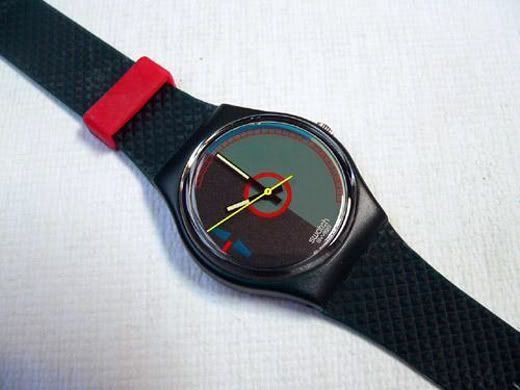 Check out more here and here.

To celebrate the 2009 CreArt Collection, Swatch and its partner Broadway Cares/Equity Fights AIDS are giving away a Billy the Artist Morning Glow watch! Become a fan of Swatch US (http://www.facebook.com/SwatchUS) and Broadway Cares (http://www.facebook.com/BCEFA)

And the new chrono...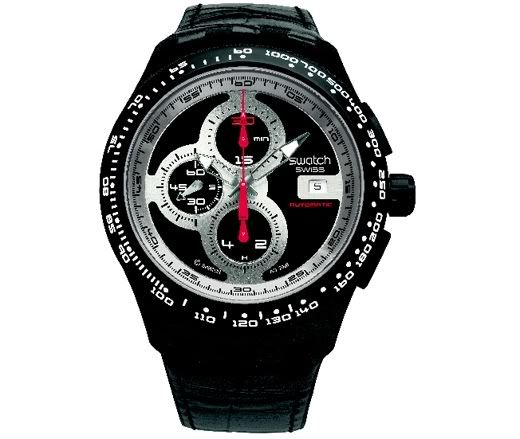 More of this...