Yup, it's that good. Looking back at the most influential t-shirt brands of my childhood, only a couple come to mind. Stussy being at the forefront of that thought, but just behind, in a very close second, would be T&C Surf Designs. Although the brand itself was cool and gave you instant elementary school playground cred, the thing that set this brand apart were the colorful characters and the situations they were captured in.

I came across the artist responsible for the original conception and drawing of the characters, and found these sketches. I emailed him a very nice, long email about how influential his art was and how much his work was responsible for the marketability of T&C, etc... He never wrote back. Even still, his old original art is still as rad as it was back then.




As it happened, in the mid 80s, T&C Surf split in two, leaving the Hawaiian company rights to the name and logo, and the California based company rights to the characters only. Although T&C surf went on to produce apparel, the characters more or less died off and disappeared into obscurity. If you are hoping for someone to resurrect the name and characters, keep hoping. There seems to be some bad blood still in the T&C waters and the idea of a rekindled friendship between the two companies may be just as distant as the fond memories I have of wearing my pink Voo-Doo surfers roasting a shark tee. I remember meticulously cutting a T&C sticker apart so I could put the characters on the bottom of my Hosoi Hammerhead without the sticker interfering with the board's graphic. Life's problems were so much more simple then.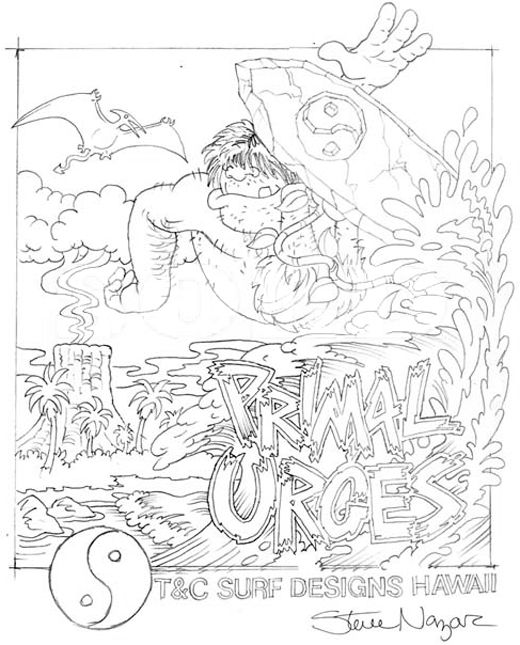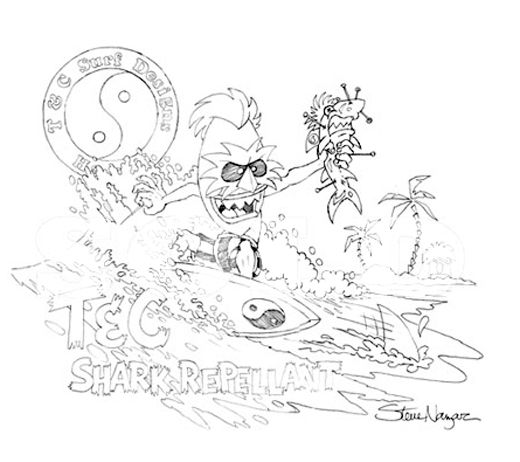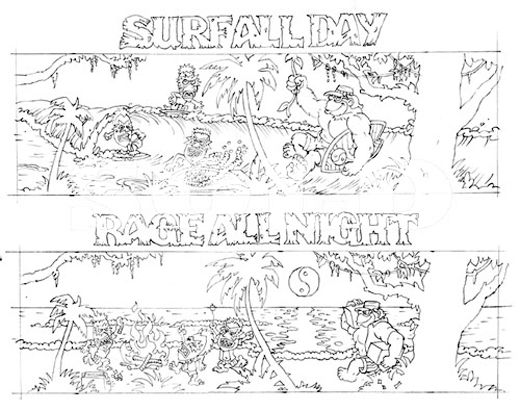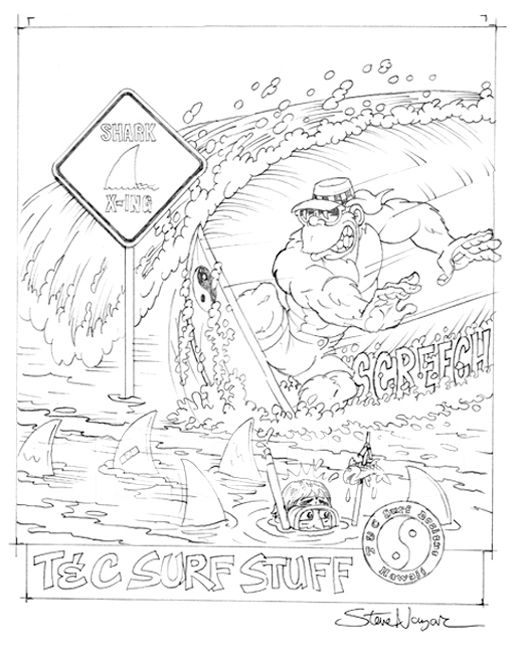 More of this...