I like American made cars. I really do. It's just that I think American car companies are fairly clueless when it comes to good design. There are exceptions, don't get me wrong. I think there are currently more than one or two production cars coming out of the land of the free I would consider. I'm am merely speaking in broad generalities.

I used to own a Jeep Unlimited Rubicon. It was a 2-door, before they went to the weird 4-door model. I loved it, for the most part. When I bought it, I had to argue with the salesman at the dealership about two VERY important things. 1st, He was trying to get me to purchase an automatic. Now, this is strictly for me, but I happen to think Jeeps, well, Wranglers at least, should come with one transmission option... STANDARD. 2nd, the guy was trying to get me to buy a more expensive hard top. Again, just my opinion, but Jeeps should be offered with one top option...SOFT. I ended up with the Jeep I wanted. It was a standard transmission and soft-top.




I enjoyed my Jeep for a couple years, then something changed. The new body styles came out. I was disgusted. These weren't Jeeps, they were Honda Elements (no offense Brady and Jeremy) with a couple Jeep badges stuck on. The interior was finished off in fancy, shiny plastic and the dash had all sorts of bulbous knobs protruding out. My heart sank more when I touched the front grille... PLASTIC?!?!? Hey, don't get me wrong, it's still a Jeep, and I love 'em, what they stand for and all, but I just couldn't help to feel the image of the rough and rugged military vehicle was falling by the wayside and in it's place were 26" rims and chrome package options.




I thought all hope was lost, and sort of still feel that way as far as Jeep US is concerned, until I had a friend email me, Luke Schmerberg, and tell me about the new AEV JEEP MILSPEC J8. AEV is the same company that brought us the BRUTE CONVERSION KIT. They are now offering the same vehicle Jeep builds for military use, and allowing the public to own. Now, not sure it's all that street legal, but really, who cares? Jeep how Jeep should be. Stripped down and tough as nails. Get more on it here...

WELCOME BACK HOME JEEP.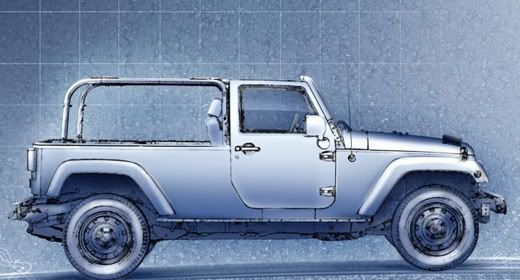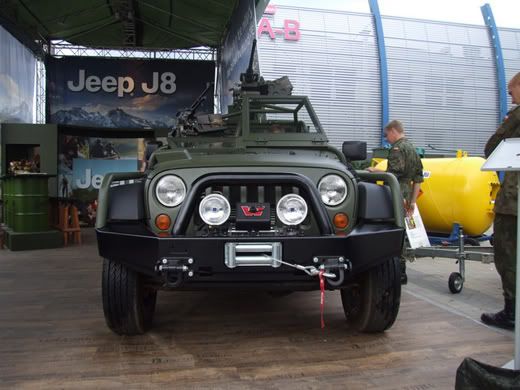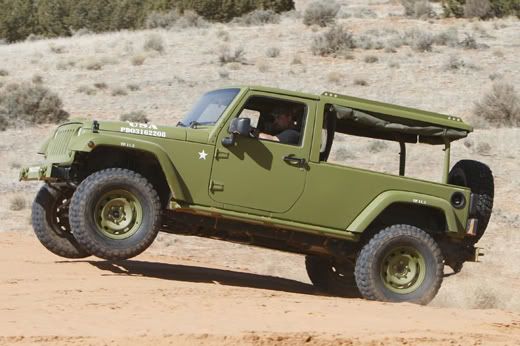 This is not the AEV model, but it shows the basic look and feel of the it.