A flickr set caught my eye, for more than a few reasons, when I stumbled across it the other day. There were the faded pictures of drag cars from the early 80s, but there were also a few grainy shots of a 6'6" Vietnam vet named Big Willie. I did some digging and turns out this guy is basically the Godfather of Southern California's inner city youth, street racing culture. He's also responsible for creating the infamous Brotherhood Of Street Racers car club. BSR set up shop at the Brotherhood Raceway Park on Terminal Island in South LA which offered a safe place for inner city kids to bring their cars and race, away from the red lights and intersections of South Central. He's still kicking around LA and is still involved in the street racing scene. Icon status established.

"The vast majority of their cars could not pass tech inspection but they did draw as many as 500 cars at their races."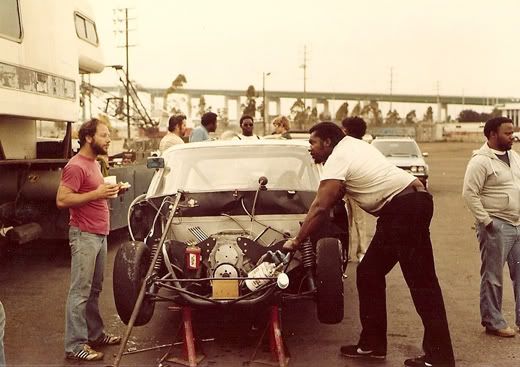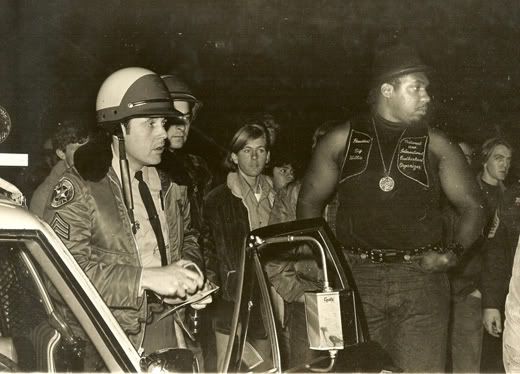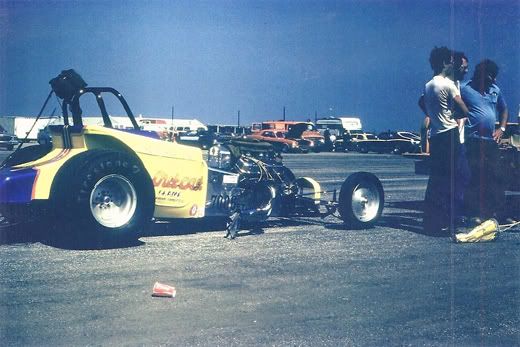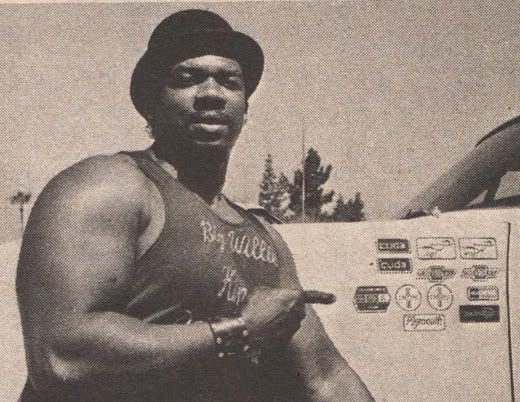 BIG WILLIE says, " Let 'em know just how mean you are. Every time you rip a dude off in a race, add a KILL STICKER to your door or fender. My Kill Pack gives you a complete assortment of popular car makes in multi-color pressuresensitive vinyl decals. Plus, you get a letter from me."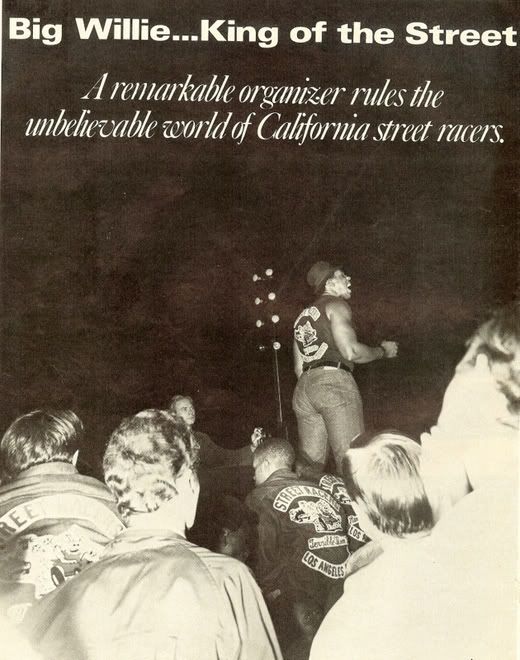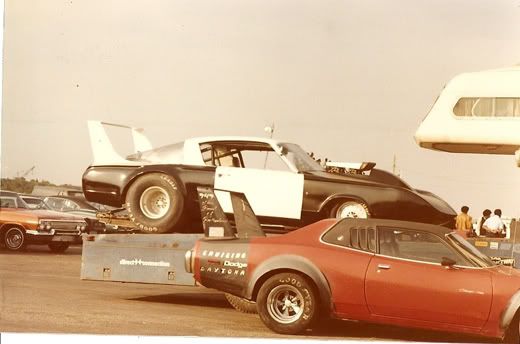 Willie's Daytona.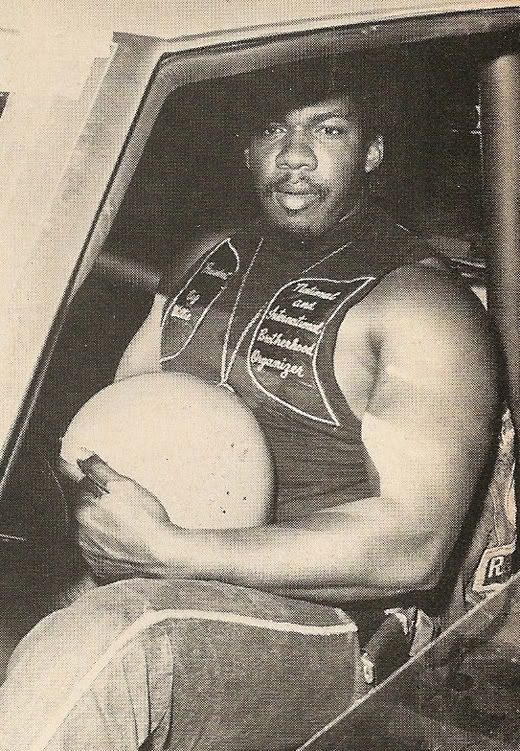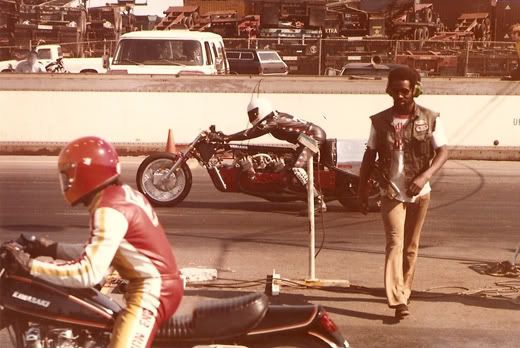 Photos from HERE.