It's Thursday night at 9:00PM. What time is it? Time to go vintage Alfa Romeo shopping at Santo's Italian Car Service in the valley. My friend has a serious medical condition which prohibits his ability to let an Alfa Romeo go up for sale while he has money in the bank. A friend would tell him to save his money, and that three vintage Alfas were enough, but TRUE friend would go with him and help him make up his mind before he even saw the 1957 Spider. I'm a true friend.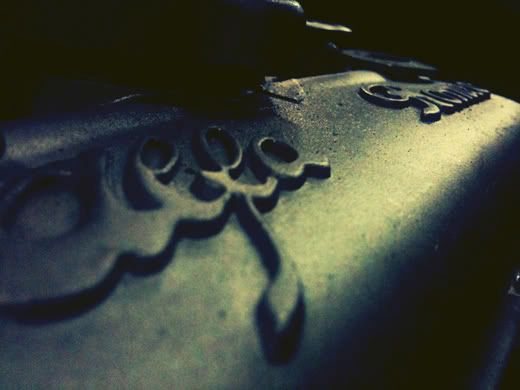 As if making the trek over the hill wasn't scary enough, we decided to test our odds and slap the gods by driving a '67 Alfa with rigged lap belts and brakes you had to "pump a few times before thinking about stopping." We made it around 10PM, in one piece... barely. Anthony was kind enough to wait at the garage for us (although the prospect of making a quick 20K might have overshadowed his kindness) and even more kind to allow me to snoop around the shop while my buddy test drove and stumbled through the graceful art of negotiation.




We left in one car, but Robbie left a heavy check on Anthony's desk with promises to return next week to pick up the Spider once the exhaust had been fitted (which was a disappointment to me, because A: upon ignition I had assumed the exhaust was fine and thought the Spider to be one of the toughest sounding red convertibles known to man. And B: I wasn't going to be able to drive the GT home, hail Marying down the 405 into LA). Even though Anthony's stable has one less Italian stallion in it, do hit him up if ever you find yourself suffering from a similar medical condition to Robbie's, he'll take good care of you.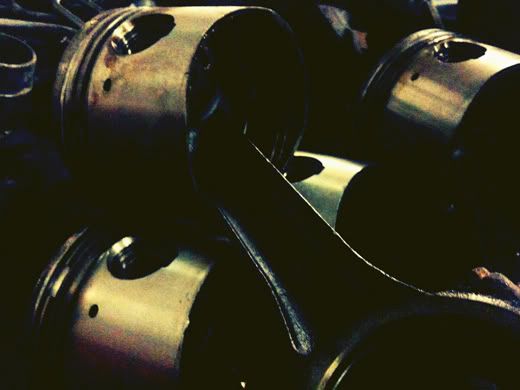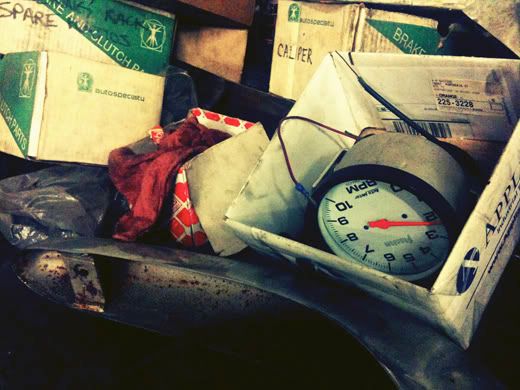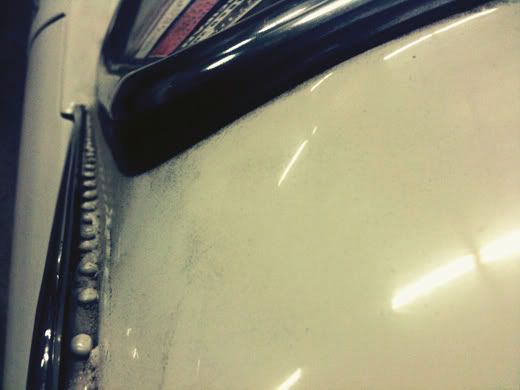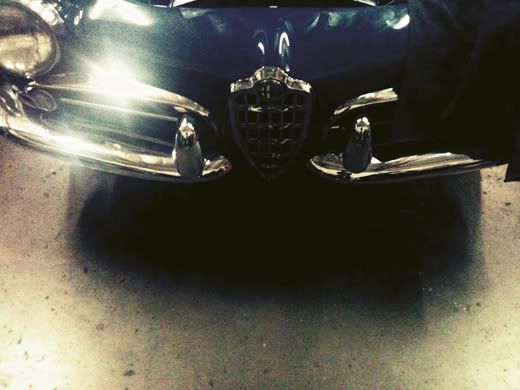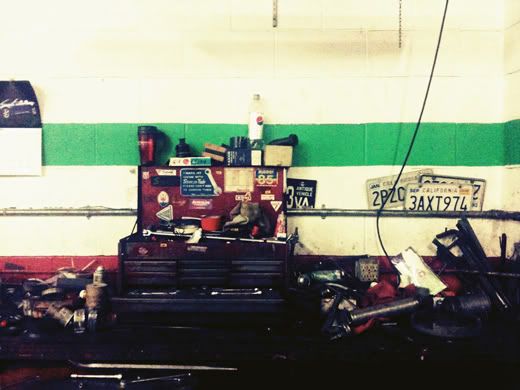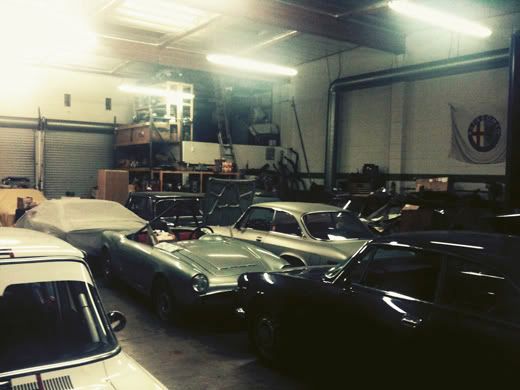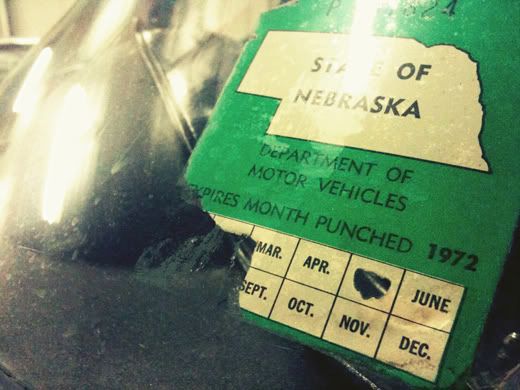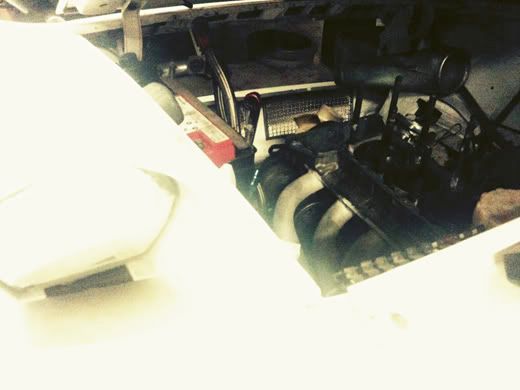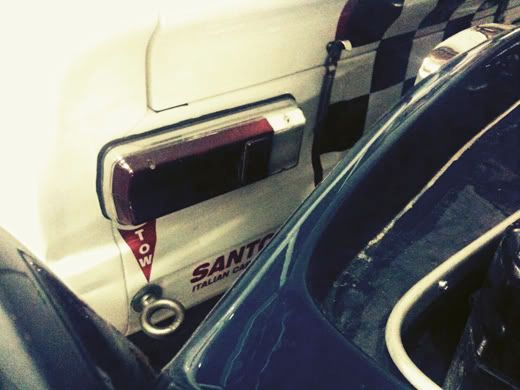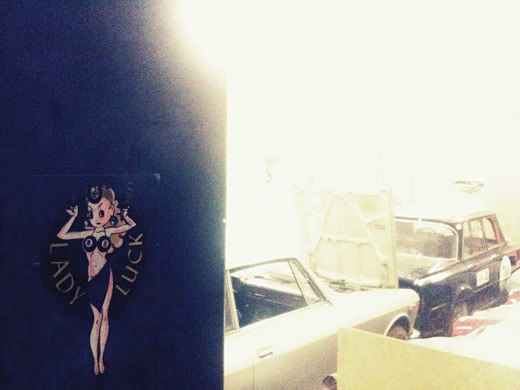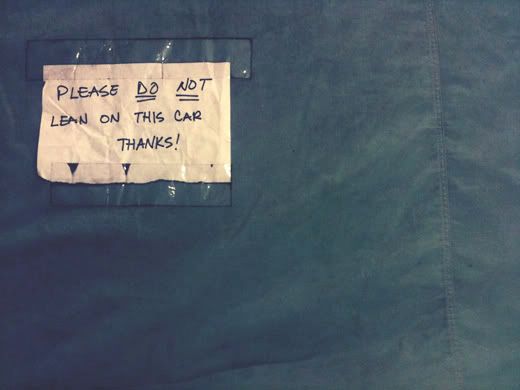 What's under the cover? That would be Anthony's personal $200K plus Alfa race car. Yeah, don't lean on that shit, kay?