With a huge sale to kick the day off, Secret Service opened doors at 5pm, and the BBQ fired up around 6. I was a little nervous at first because the first few people to roll in came with no small cars in tow. All our worries were cast aside as the flood gates opened and people started pouring in from every corner of Los Angeles County. Our designated table for the Derby participants quickly filled up and the four custom made trophies had to be moved to an adjacent shelf. Yes, it was turning out to be quite the night out. The steak tacos went too fast and the Nakhon beer bottles were being emptied at an alarming rate. Luckily, most paced themselves and switched to Bourbon, and the beer lasted the night. Oh, and we raced little cars too.




Although unsure at first how the races were even going to work as we had no idea how many cars were being entered until about five minutes before, Chad was able to get some coaching from his Dad who was well-versed in the world of drag racing and got things moving. With just over 30 cars entered in all (a couple couldn't race due to weight restrictions...I.E. the BRICK entered by Secret Service, faulty parts... SEE: Team Formula Drift car with wheels falling off, or not passing safety tech... ACL HIGH LIFE...) the races took some time but the (wo)men were quickly separated from the boys(girls). The track was over 6 feet tall and came in at just under 30 feet long, and although rented, rest assured, it was treated as the home track.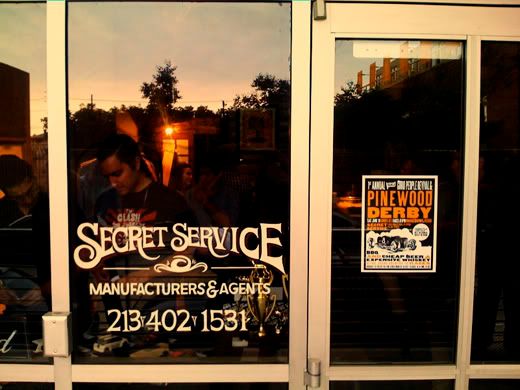 Heat after heat the pack was widdled down to a select few. The cars within the that group were as varied as the personalities behind their creation. A perfectly sculpted "lead sled" by the Nakhon beer team, an organic, shoe-shaped abstraction courtesy of Lead Derby and an exact replica of Matt Winter's own car (parked in a red zone) were among the top contenders. All in all it was a valiant effort made by all but in the end, there could only be one. Bets were made, abundant amounts of trash was spit and bottles were cheers'd, but the NAKHON BEER TEAM handed a sweet little ass-whoopin to Matt Winter in a best 2 0f 3 drag race, leaving him with the "1st Loser" trophy and themselves with the coveted 2009 SS/ATtoG PINEWOOD DERBY 1st PLACE. Cheers to them.





It was a surreal night to say the least. About the time the Pasadena Motorcycle Club was standing next to my parents as a car shaped like a penis raced a sailboat, I realized... this was by far some of the most fun I have had in a really long time.




Sorry for the quality and lack of photos, but I was busy running around all night and couldn't be the event photographer you should all expect from me. If you have any pictures of the event, please leave a link in the comments.

Big thanks to James 10 Engines and Jon Moy for sending their cars in. They raced well, but didn't finish in the pack. Also thanks to everyone who came out and had some fun with us, make sure to do it all again for the 2010 Derby.

THE RACE CARS...
If I remember whose they are... I'll write. I should've taken photos with the tags. Again, leave a comment if you want to lay claim to one of them.

Chad Hilton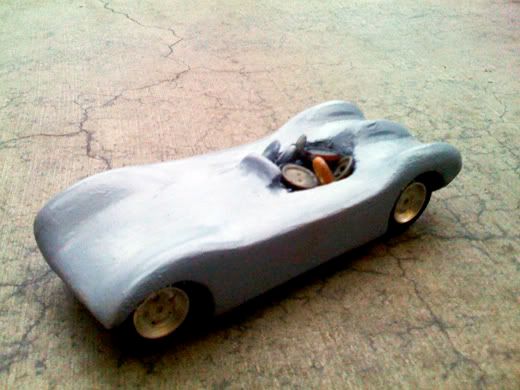 10 Engine & Sons


Frank Maggio


George


Theo


George


The Ross Sea Party


A Time To Get


Steven Alan West Coast


Peter


A Continuous Lean


Dianne Maggio


Trimmed With Gold Above


Secret Service


Big Drew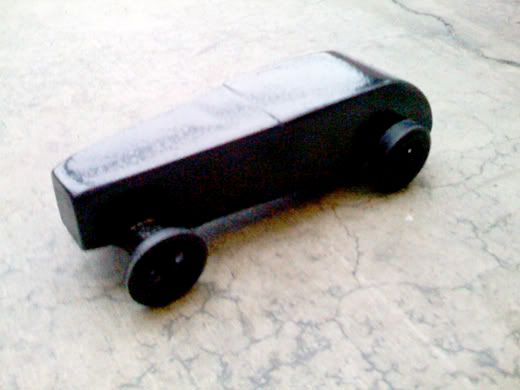 TWGA Vintage


Matt Winter


Lead Derby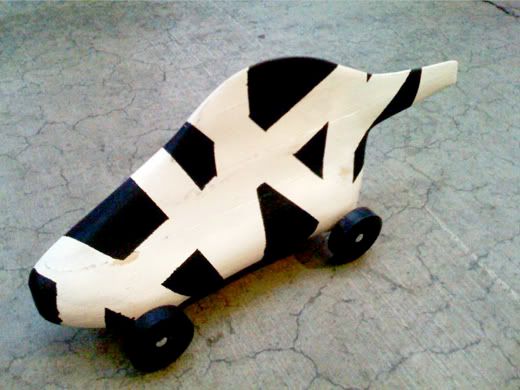 Nakhon Beer?


Vael Project


Mustache Mike


Team Formula Drift


Team Formula Drift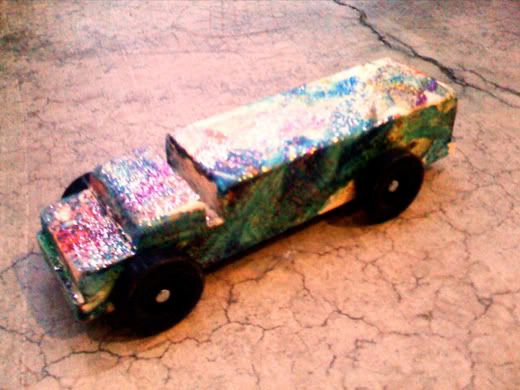 Team Formula Drift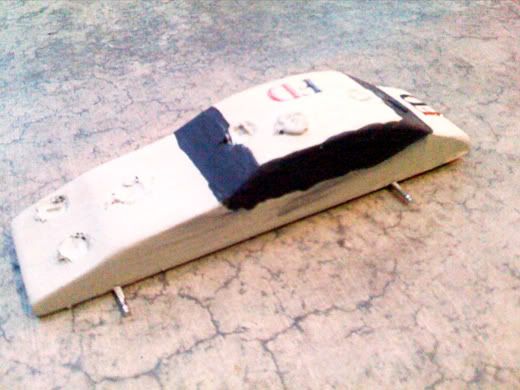 Jon Moy