It's not a secret that I am downright in love with Vans, well, my Authentics at least. I'm not going to go into it here, but evidence of said love affair is splashed all over ATG. And I don't write about them so much because they give me free pairs either, (although that would get me to write more...anyone...Vans? Hello?... tap tap...is this thing on?) but because I happen to think they're the best, perfectly designed deck shoe. I am not, nor do I pretend to be a "sneaker head" by any stretch of the imagination, in fact, my knowledge of foot wear is limited at best. I don't check the shoe blogs and I have no idea when the "fresh kick" is going to "drop". What I do know, is a great story when I see one.

I stumbled on a website, probably familiar with a few of you, but one I had no idea existed, and shame on me for it. SNEAKER FREAKER, is not just a site about the newest colorways of Safaris, it's one of the coolest, well written, and most entertaining sites housing such great features as "HISTORY OF SKATE SNEAKERS", and "THE HISTORY OF VANS". I have now read both, and encourage you do do so as well. Both for education, eye candy, and an in depth look at two things that have undeniably influenced our culture... VANS AND SKATING.



"We all dressed like surfers back then, scruffy Levis or Pinwheel cords and t-shirts underneath Pendleton button down shirts."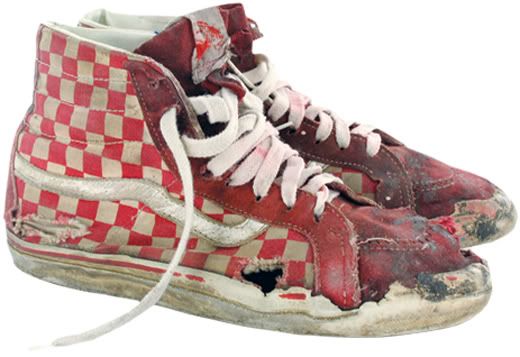 "Along the way there have been more than a few gimmicks, dead ends and brand disconnects, which is where we pick up the story..."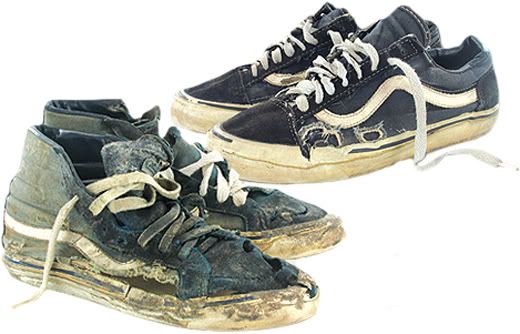 "There is only one genuine skate shoe and that is by Vans, the blue deck shoe all of us in Z-Boys wore."




"Definitely Vans..."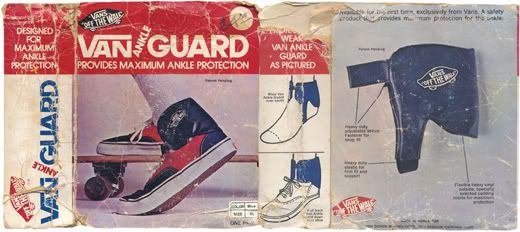 "In the '90s, since I rode for Vans more than Converse, it was back and forth until the first Warped Tour, then I rode for Vans again after Steve Van Doren questioned my loyalty..."