I got an email from my buddy Steve the other day, with a photo of a Nike Cortez. I'm sure most opened the email and closed it soon there after. Honestly, the Cortez doesn't seem to have much of a place in this weird and crazy world of vintage inspired, preppy East Coast, relaxed and casual nod to fashion we all seem to be fixated on. But what the picture did for me, was make me realize, remember, and appreciate where I come from. I'll go ahead and say it, the shoe is a banner, a high flying flag for Southern California. Right up there next to the Vans Classics.

Growing up in California, this shoe is not just an old running shoe or a fashion statement, it's an icon. One which has been inextricably intertwined with a sub-culture less known for their 4-minute miles, but more for their "jump-ins" and claims to street numbers. It's no secret I have a not-so hidden obsession with Latino Street Gangs. In fact, I'm fairly certain that in my next life, I will come back as a heavily tattooed member of a gritty street-claiming social club. "Puppet", "Creeper", or perhaps "Dreamer" will adorn my neck in a overly flourished script inked into my skin by one of my "hermanos".

Anyway, I digress... More after the pic...

And get 'em here... CROOKED TONGUES



After reading the email, lovingly searching the internet for good pics and writing this... I ordered a pair. Can they work in my closet? Next to my Sperrys and vintage jump boots? With my fancy pants and expensive shirts? Maybe. But what I am certain of, is that they will bestow upon me a sense of pride and street cred only possible through the act of slipping my sock-less feet into a crisp pair of white Cortezs and walking the block like I mother fucking own it.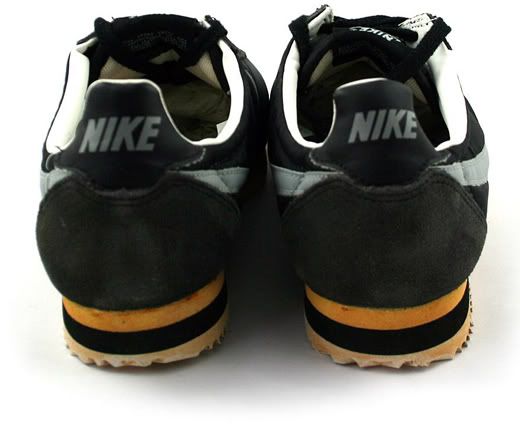 "Coach Bill Bowerman would try anything to make a better running shoe. Even a pair of flip-flops. He grafted them into a training shoe to create the first full-length midsole. His hybrid became the Cortez. The Cortez changed running. It was 1972. People said it felt like running on the moon. It won races. It was Nike's first shoe..."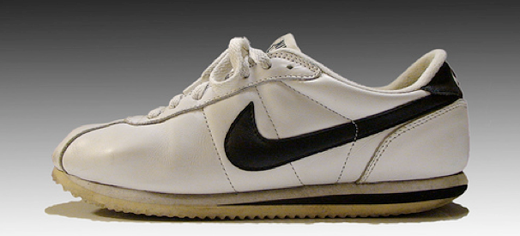 "Nike's classic running shoe from the '70s, the Cortez, is sort of a Plain Jane of shoes. Equipped with a nylon body on its truest incarnations, the running shoe sports a full-length, white rubber herringbone tread and the large signature Swooshes on both sides of the shoe, giving the Cortez a simplistic, yet distinguished look." - ASSOCIATED CONTENT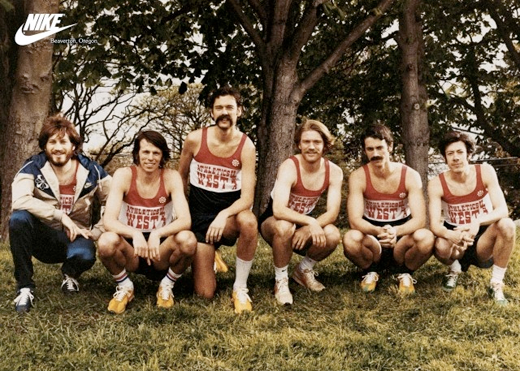 "We tend to forget how uncomfortable and fragile running shoes used to be back in the days. The extremely basic design and materials of the shoes would put the sole of athletes' feet to the test. The funny thing about the CORTEZ is that two of Bill and Phil's regular customers suggested including the sole of a shower slipper in the soon to come sneaker. According to them it was the most comfortable insole produced at the time. Unknowingly they were behind the very first intermediary sole in the history of footwear." - WWW.BKRW.COM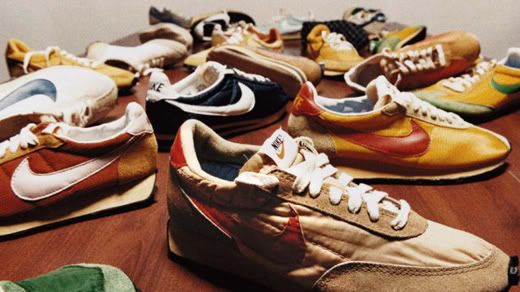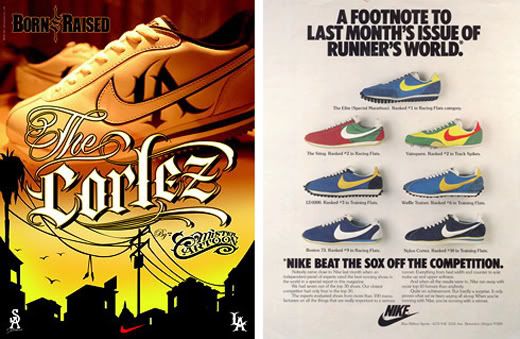 Gotta love anything Cartoon puts his name on. Nothing is more LA, than Cartoon.



Not dead...don't worry. I made sure.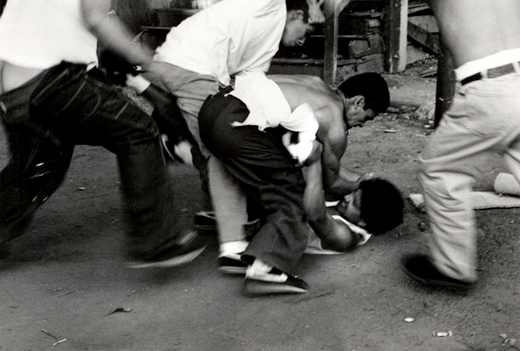 Photo by: ROBERT YAGER... one of my favorite photographers.